Frequently Asked Questions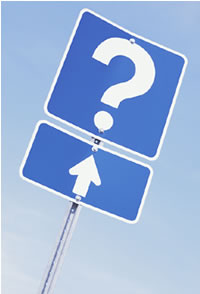 Answers
Who writes the content for the newsletter?


We do so that you're able to concentrate on what you do best -- selling homes. You are however able to add your own content if you choose to.

Can I customize the newsletter with my own articles?


Yes, there's a section where you can add your own article if you wish to. Agents will usually copy local market stats as it's easy and informative. There's also a "P.S." line where you can talk about your hot new listing or a special service you offer such as an online CMA.

Do I have to customize the newsletter each month?


No, if you don't have time to do it one month or even if you're not interested in doing it at all, just leave it to us. It's just an option that's there for you.

Can I integrate the newsletter into my existing website?


Yes. You can add links to your newsletter that update automatically each month. You can even add a subscribe box directly into your lead forms so that prospects can sign themselves up.

Will the newsletter look as if it's coming from me personally?


Yes, we'll customize the newsletter with your photo, company logo, contact info, and a link to your website. It's also delivered from your email address so clients are able to respond to you directly.

Will the newsletter be personalized to my clients?


Yes, if the subscriber's name is Jill, the newsletter will start out with "Hi Jill".

How can I tell how many subscribers I have?


Every time you log into the control panel, you'll be told how many subscribers you have. This way, you're able to track how many new subscribers you get each month.

How often is the newsletter delivered?


The newsletter is delivered once a month (around the end of the first week).

Do I need to download and install any software onto my computer?


No, everything is web-based so not only do you not have to download and install software onto your computer, but you're able to access the entire system from any computer -- anywhere!

Do I have to deliver the newsletter to my subscribers myself?


No. It can be a big hassle getting your subscribers together and sending them out each month so we take care of that for you.
H

ow much does this service cost?


It's only $25 per month in Canadian funds (approximately 15% cheaper for US clients) for the basic service which includes all of the features other than delivery. The deluxe version which costs $37 will be emailed to your subscriber's automatically each month and will be personalized (ie. Hi Jim,) plus there's a bounce management system that helps you keep track of undeliverable emails and there's even a stats program that tracks subscribers activity while they view your newsletter. The $37 fee includes up to 500 subscribers. Additional blocks of 500 can be purchased for just $10 per month.

How do I pay for this service?


We accept all the major credit cards. You'll also be automatically emailed a receipt each month so that you can cross reference with you statement and keep it for your taxes. To sign up, just click here.

Am I locked into a contract?


No, you're free to cancel at anytime. All we ask for is 7 days notice. Most other companies offer a reduced fee for an annual contract but we feel it's best to charge clients on a monthly basis because if they're not happy, we want to know about it within a months time so we can help you set your newsletter straight. If you use this service properly (ie. add new subscribers on a regular basis & implement it into your website) it will work extremely well for you!

Am I able to manage my prospects online from any computer?


Yes, you just log into your control panel and you're able to add or remove subscribers, send past issues out, update your profile, add your own article, etc.

Can clients and prospects sign themselves up to the newsletter?


Yes, there's a form that you can add to your site that enables clients to sign up to your newsletter. As soon as they do, they'll receive the latest edition. You can be sleeping while building your subscriber base at the same time!

Am I able to add clients and prospects manually?


Yes, for example if you're at an open house and someone would like to receive your newsletter, you can login to your account, click "Add Subscriber" and type in their details.

Can I send this newsletter to whoever I want?


You shouldn't send your newsletter to clients unless they give you permission; otherwise, it's considered spam and it get you (and us) blacklisted..

Do I need to do anything to make this work for me?


No, it's totally maintenance free!

What steps have been taken to ensure newsletters aren't flagged as spam?


We understand that there's nothing more frustrating than having a legitimate email flagged as spam so we've spent countless hours setting up specially designed SPF records as well as optimizing the header and body code to comply with spam filters. More importantly, we've had our dedicated email server added to the preferred sender lists of popular email clients such as Hotmail, Google Mail & Yahoo.

Is there a way for me to try our your service before I buy it?


Yes, we offer a free 7 day trial version.